University Students Internationalization Program for International Level University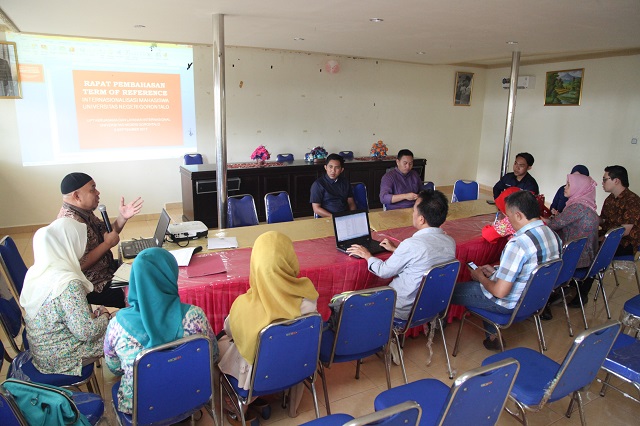 GORONTALO – Partnership and International Service Office of State University of Gorontalo in order to accomplish a mission to be "A Leading University in South East Asia in 2035" take one step forward by initiating "Students Internationalization Program".
Head of Partnership and International Service Office Dr. Suleman Bouti, S.Pd, M.Hum stated that Students Internationalization is a program to upgrade student's capacity in communication, interaction and cross-cultural understanding.
To build up this capacity he said, it is not only about mastering foreign languages but the quality of the students themselves in having a universal mind principle to interact with the international community.
"This is one of the programs to support State University of Gorontalo to be Leading University by particularly support students to think globally so by this program students will be given an opened chance to have a link and interact with other countries," said him.According to Suleman, this program is expected to be developed and synergize among all Departments and Study Programs in State University of Gorontalo.